Anchors Aweigh at the Boatbuilding Basics Workshop!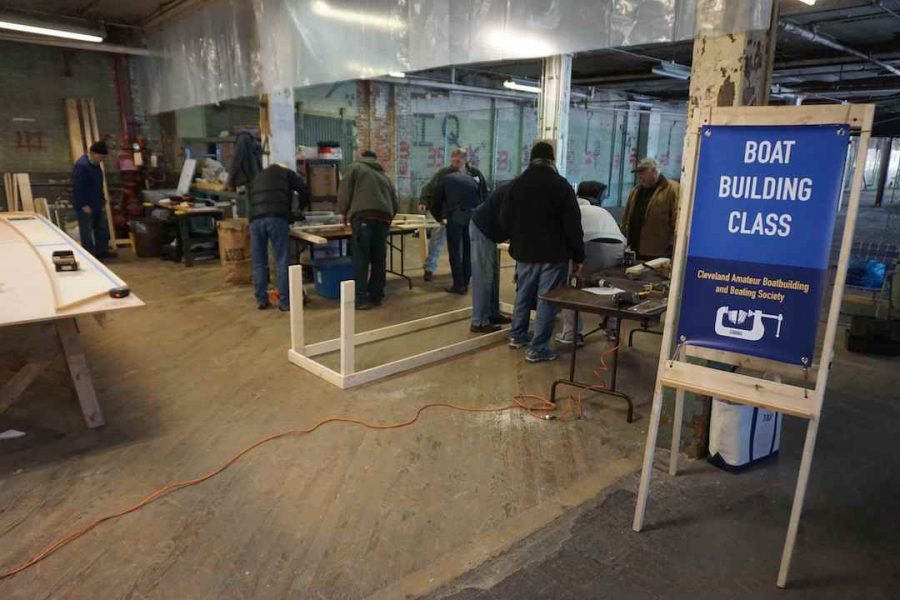 March 3:  The Boatbuilding Basics Workshop is underway!  Two Six-Hour Canoes are under construction and will come together over five consecutive Saturdays.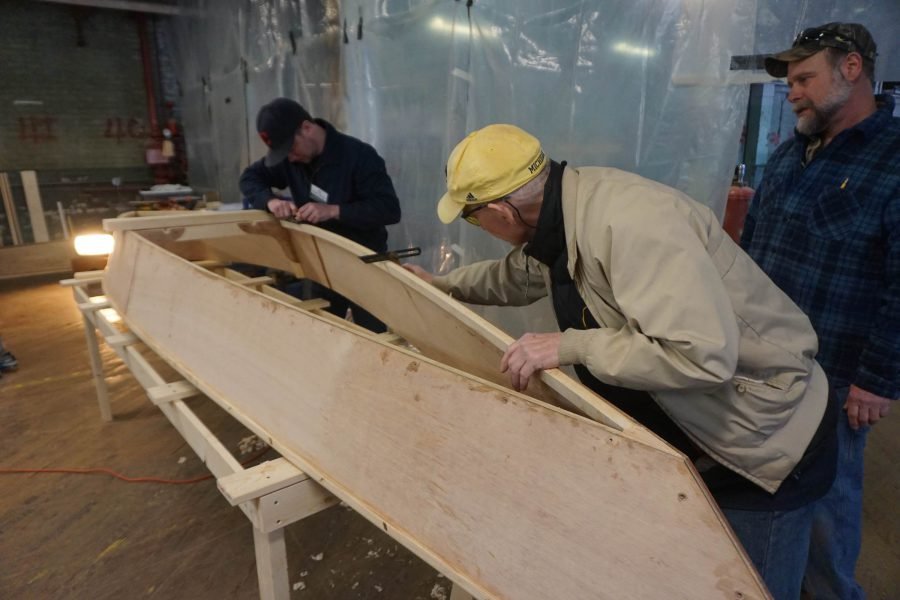 On Saturday, March 10 the two crews got the bottoms on.  On Saturday, March 17 construction should be wrapped up and then on to finishing-off and painting.  Final completion date:  March 31st.
The crew building hull 102.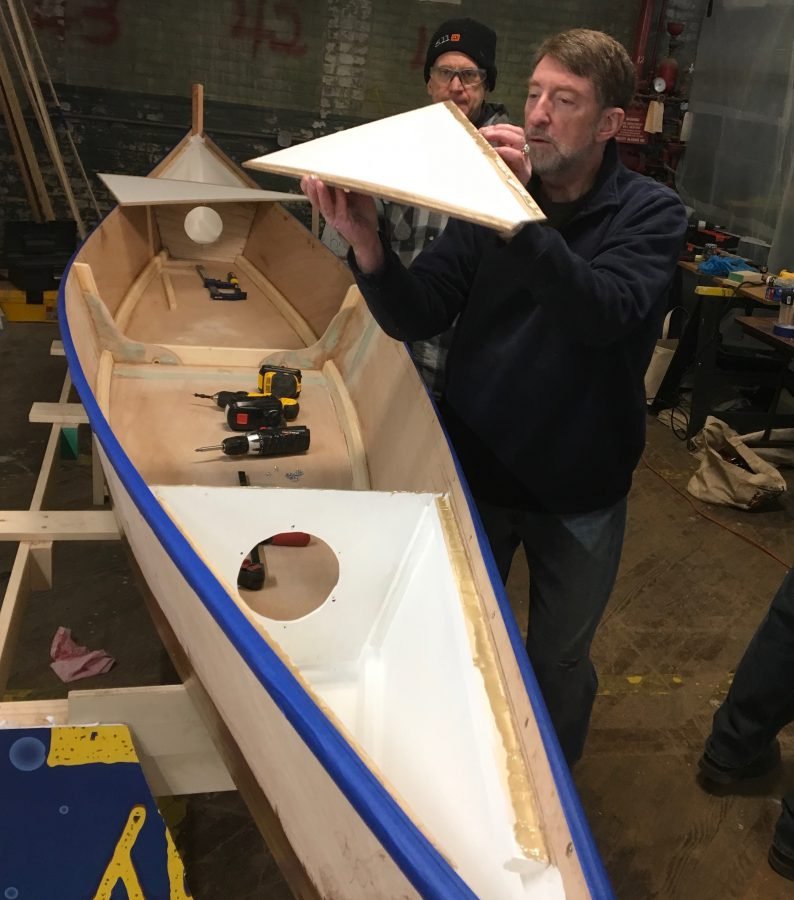 Each boat has a forward and aft flotation chamber with a five inch access hatch.  Class ends with the boats primed, ready for each new owner's color scheme.