Contact
You can contact us using the form below.
Upcoming Events
Unless otherwise noted, meetings are held at the Cuyahoga County Berea Public Library in Berea, OH.
Black River and French Creek Paddle
Date: June 10, 2017
Time: 10:00 AM
French Creek Launch Ramp
Bring your canoe, kayak or what-have-you.  We'll put in at the French Creek launch ramp off Old Colorado Ave. in Sheffield Lake and paddle down river to the City of Lorain Black River Wharf.  We will provide shuttle service to get your car or truck from the French Creek launch site.  Afterward, we'll convene at a place to be named for food and drink.
CABBS 50th Anniversary Bash and Hot Dog Day
Date: June 24, 2017
Time: 10:00 AM
Mohican Sailing Club
Charles Mills Lake, Lucas, OH.  Join us for a milestone Hot Dog Day as we celebrate CABBS 50th anniversary and member appreciation day.
Old Woman Creek Estuary Paddle
Date: July 8, 2017
Time: 10:00 AM
Old Woman Creek
Huron, OH
Enjoy one of the very few fresh water estuaries in America. This canoe and kayak paddle will first take us to the Lake Erie sand bar that dams the Old Woman Creek outlet.  We will then turn to explore the estuary formed by the dam.  As we paddle through the American lotus marshes we may spot bald eagles flying overhead as wading egrets search for prey in the mudflats.  You need to register with Jim Batteiger for this event.  Space is limited.
Lake Arthur Regatta Festival
Start date: August 4, 2017
End date: August 5, 2017
Moraine State Park
Butler, PA
Sail or paddle the extensive fingers of water that Lake Arthur offers amid a landscape of rolling hills.  Bring your camping gear and spend the weekend.
Leesville Lake
Date: August 12, 2017
Leesville Lake
Ohio Rt. 332
Sherrodsville, OH
Part of the Muskingum River Watershed this lake is a mecca for fishing.  We will join the Pittsburgh chapter of the Wooden Canoe Heritage Association in paddling these waters.  10 HP max if you are bringing a boat with an engine.
MetroParks Stand-up Paddleboard Races
Date: August 19, 2017
Wendy Park
Cleveland Lakefront
Enjoy the races and the CABBS display booth.
Woody Saturday
Start date: September 1, 2017
End date: September 30, 2017
Chippewa Lake Yacht Club
Chippewa Lake, OH
A fun day of power boating, sailing, and paddling on this charming lake.  Date to be announced.
Fall on the Cuyahoga
Start date: October 1, 2017
End date: October 31, 2017
Final paddle of the boating season amid the autumn colors of the upper Cuyahoga.
Location and date to be announced.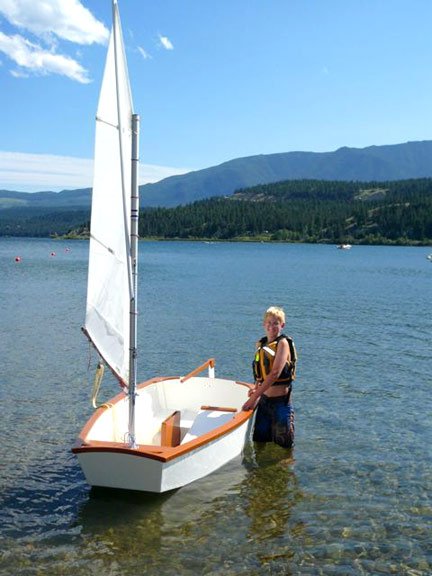 Looking for a great boatbuilding activity for you or a young person? Take a look below at our plans for building the CABBS Optimist dinghy and CABBS Mini-skiff!