Fiberglass Repair Class Fills a Void
Our four session Intro to Fiberglass Repair class wrapped up with completion of the class project.  The participants learned to repair a 1.5″ hole in a panel sawn from a derelict fiberglass boat and importantly finish the gelcoat to a near seamless appearance.
Limited to twelve participants, the class sold out.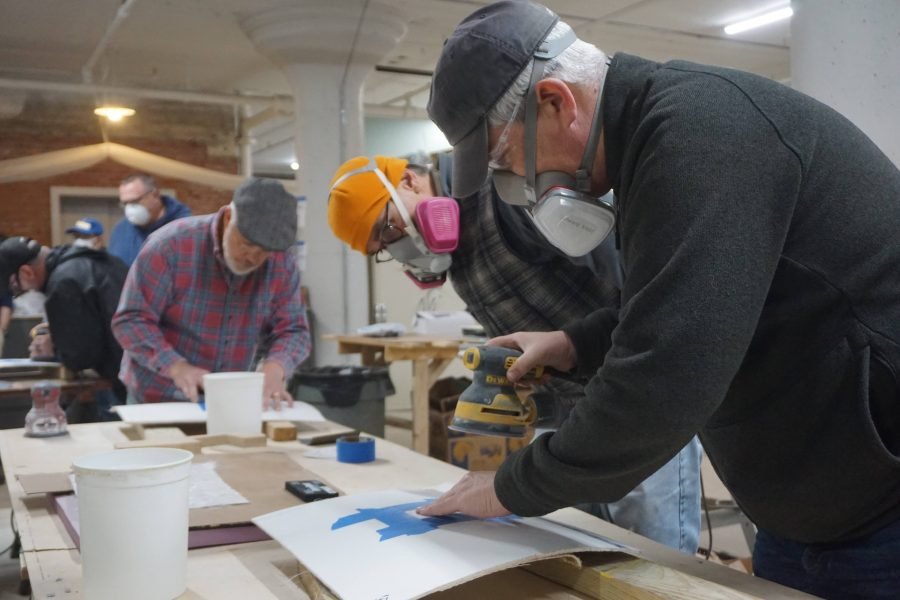 Participants worked in groups of two to a panel so everyone got hands-on experience and the agenda moved along.
Adjoining the classroom space, instructor Steve Nimrod worked on a project of his own: refurbishing a fiberglass instrument console.  The challenges of the repair raised valuable teaching points.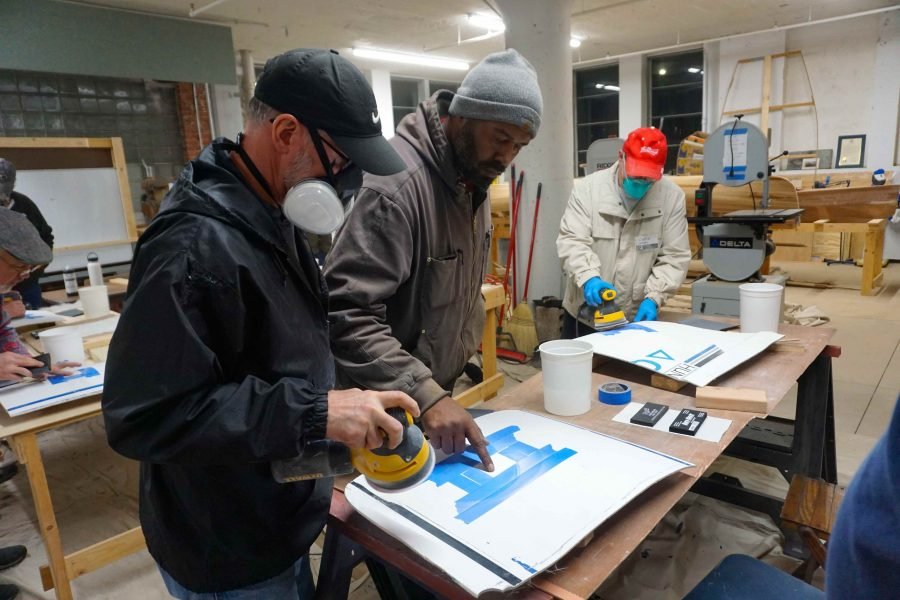 Participants got valuable feedback on their finishing technique.
Will we offer the class again?  We certainly hope so.  The feedback from the participants has been nothing but enthusiastic and supportive.   If you want to be on our mailing list for future classes drop us a line at cabbsmail@gmail.com