MOTY Award Winners
2021 MEMBER OF THE YEAR awards go to the team of Tom Baugher, Lou Brodnik and Al King for their renovation work on SURF, a Blackwatch 30 twin diesel powerboat owned by PHASTAR, a non-profit operating safety boat patrols on the Cuyahoga and lakefront during boating season.
The three members started work on SURF in January, 2021 and began to meet every Monday morning to put in a solid half-day's work each week to slowly chew through the to-do list.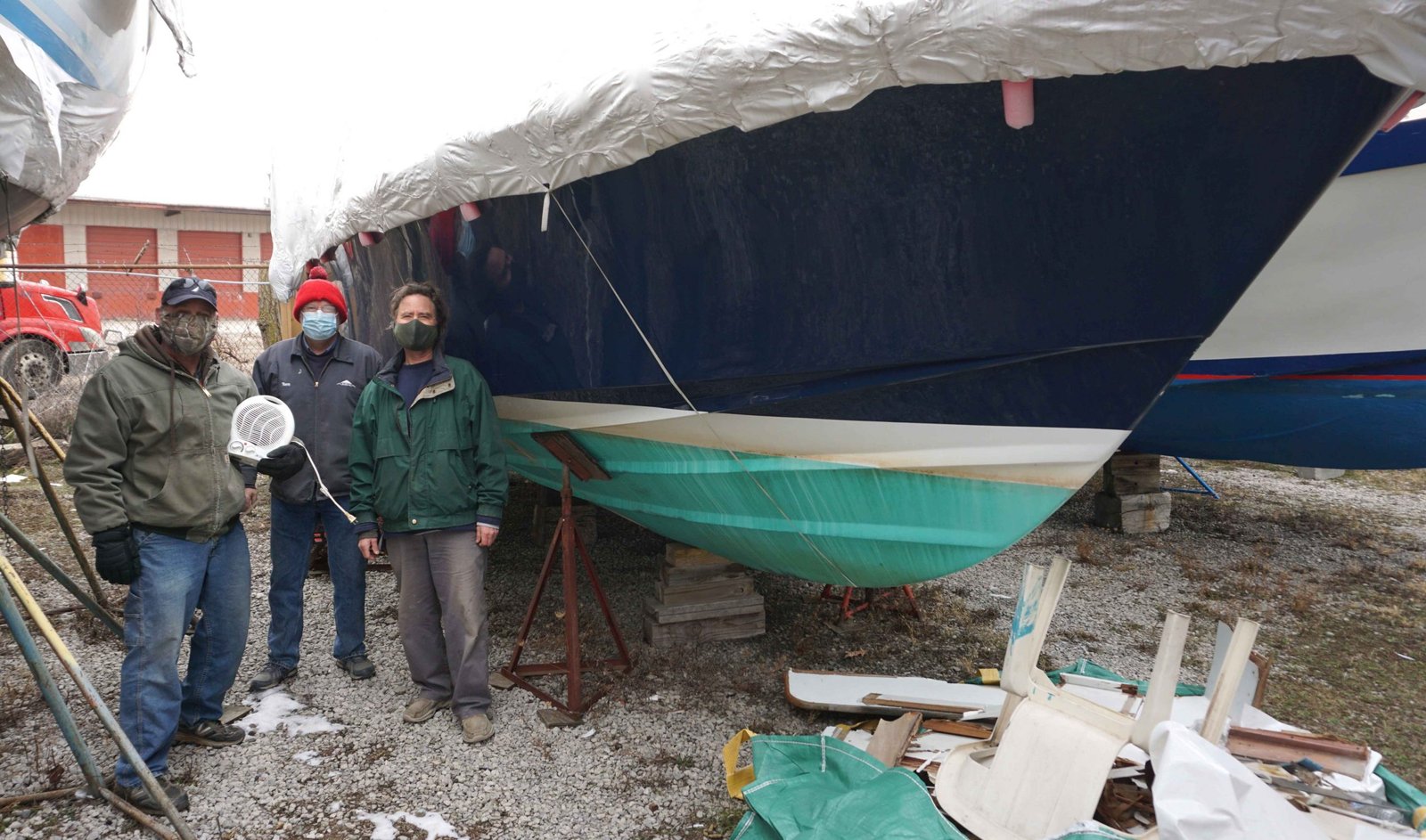 The start to a winter's day of work.
They rebuilt rotted deck hatch supports, torn out the deck seating, redid the galley surface, and cut a door into the transom for easy access to the swim platform.  They also oversaw the construction of a stainless steel deck safety rail and helped install it.  A number of other smaller chores also got their attention.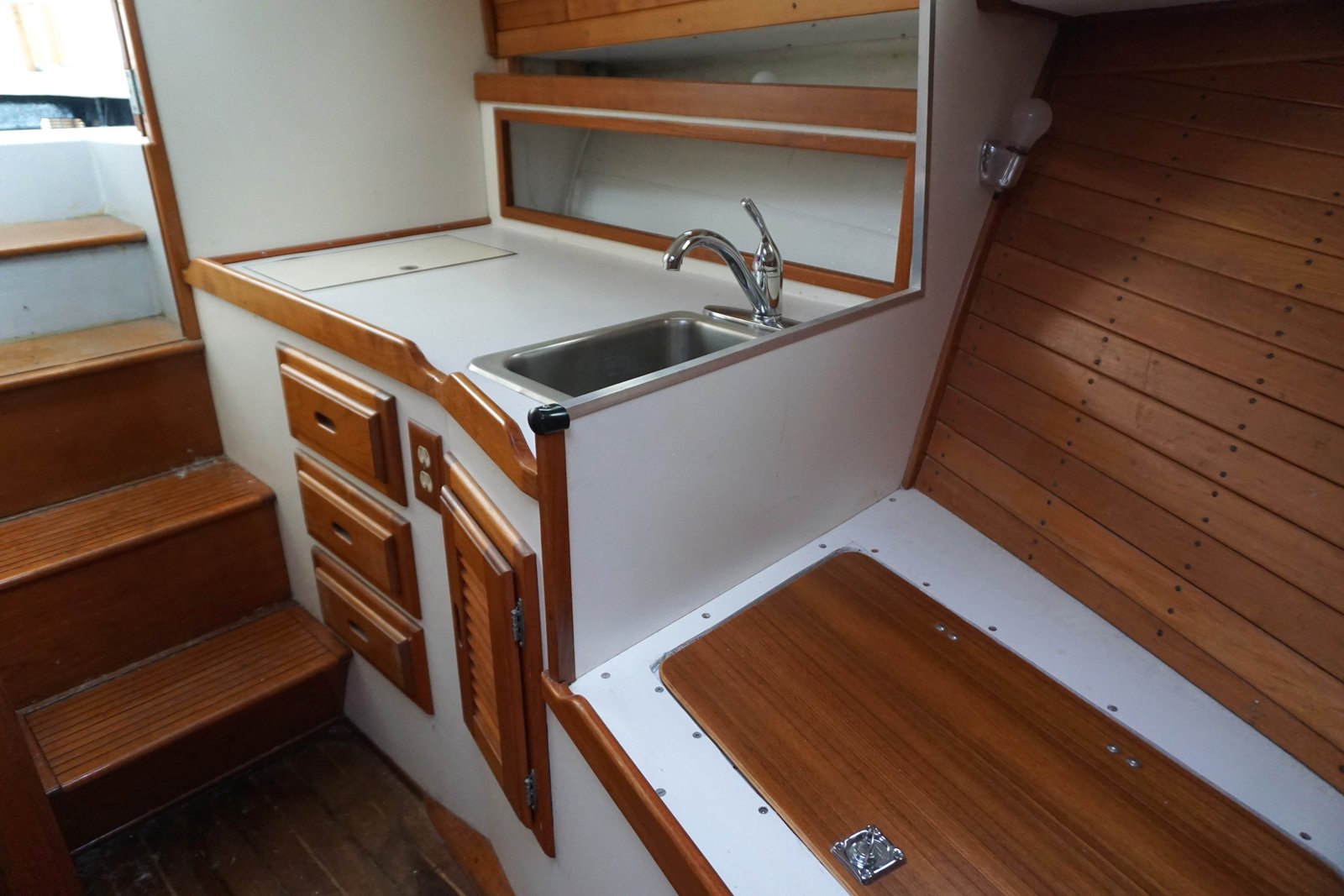 SURF, a blackwatch 30,  re-entered service in October.  The owner,  PHASTAR, (the benefactor of our workspace) hopes to charter the boat for university level lake research.  Eventually the boat will be outfitted for handicap access so it can serve as a platform for outings with disabled people.
In late October the team had a chance to take the boat out on the lake for a trial run.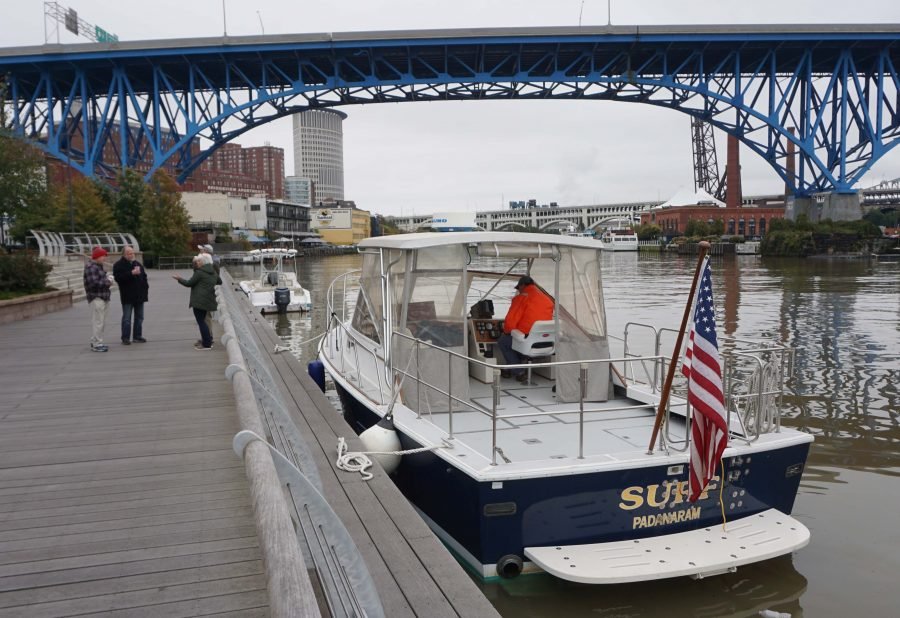 SURF is now an asset to the Cleveland lakefront due in part to the volunteer work of Tom, Al and Lou.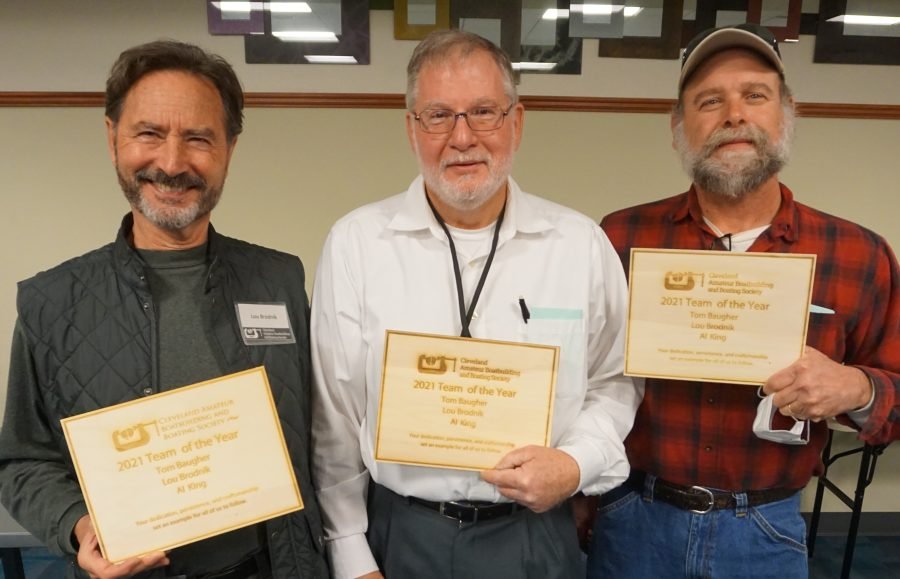 We are proud to honor (L to R)  Lou Brodnik, Tom Baugher, and Al King for their dedication, persistence, and craftsmanship.  They set an example for each of us to follow.