We've been busy. Count the ways.
We're just starting to get back to normal. Covid stopped our in-person social gatherings,  but we kept up monthly meetings via Zoom.   Many members got projects underway at our workspace or in their garage.  Here's a sample from the past six months.
On a winter's day, Jim White rolled while John Potter wet out the fiberglass cloth with epoxy to sheath his Wee Lassie II strip-built canoe.  The boat is on schedule for a July launch date.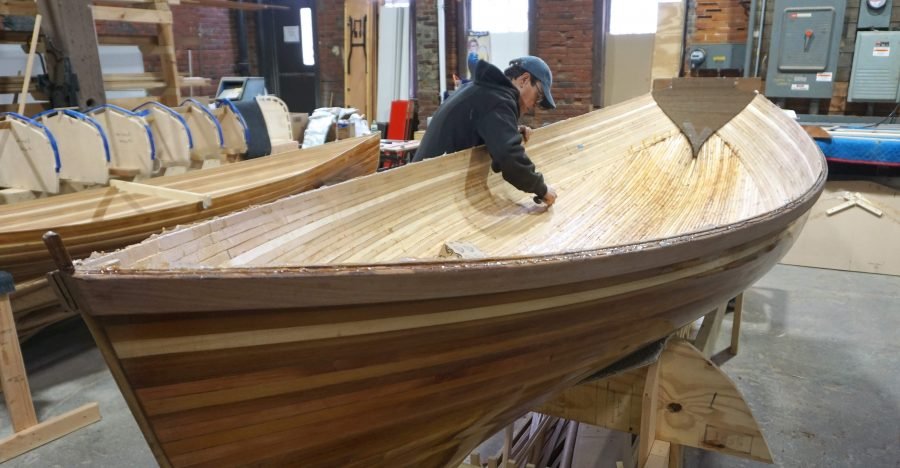 In mid-winter, Henry Billingsley scraped down the interior of his Cosine Wherry after freeing it from the molds.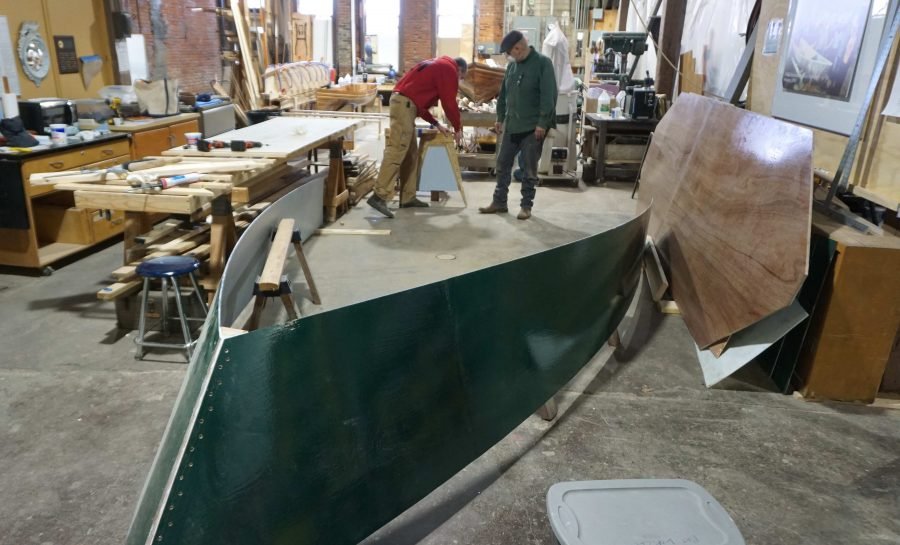 Pat Lorch (l) and John Potter assembled Pat's McKenzie River drift boat from parts Pat had fabricated and painted in the fall and early winter.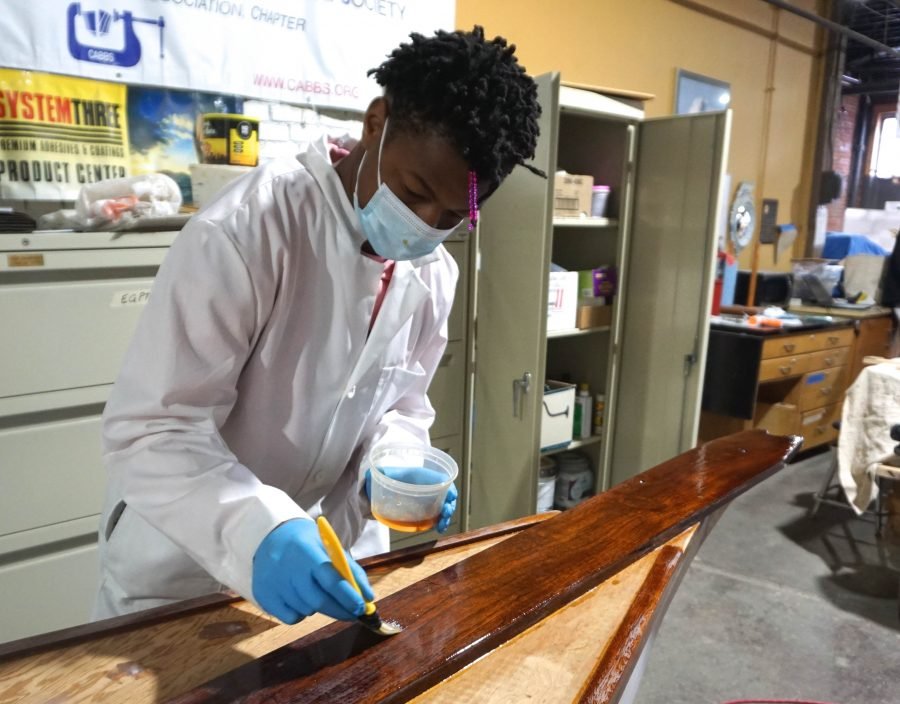 Raemonte in our Davis Aerospace and Maritime High School after-school boatbuilding club added yet another coat of varnish to the Bolger SURF design.
By late spring, Don McBride readied the framework of his Ted Moores skin-on-frame canoe for bending in the white oak ribs.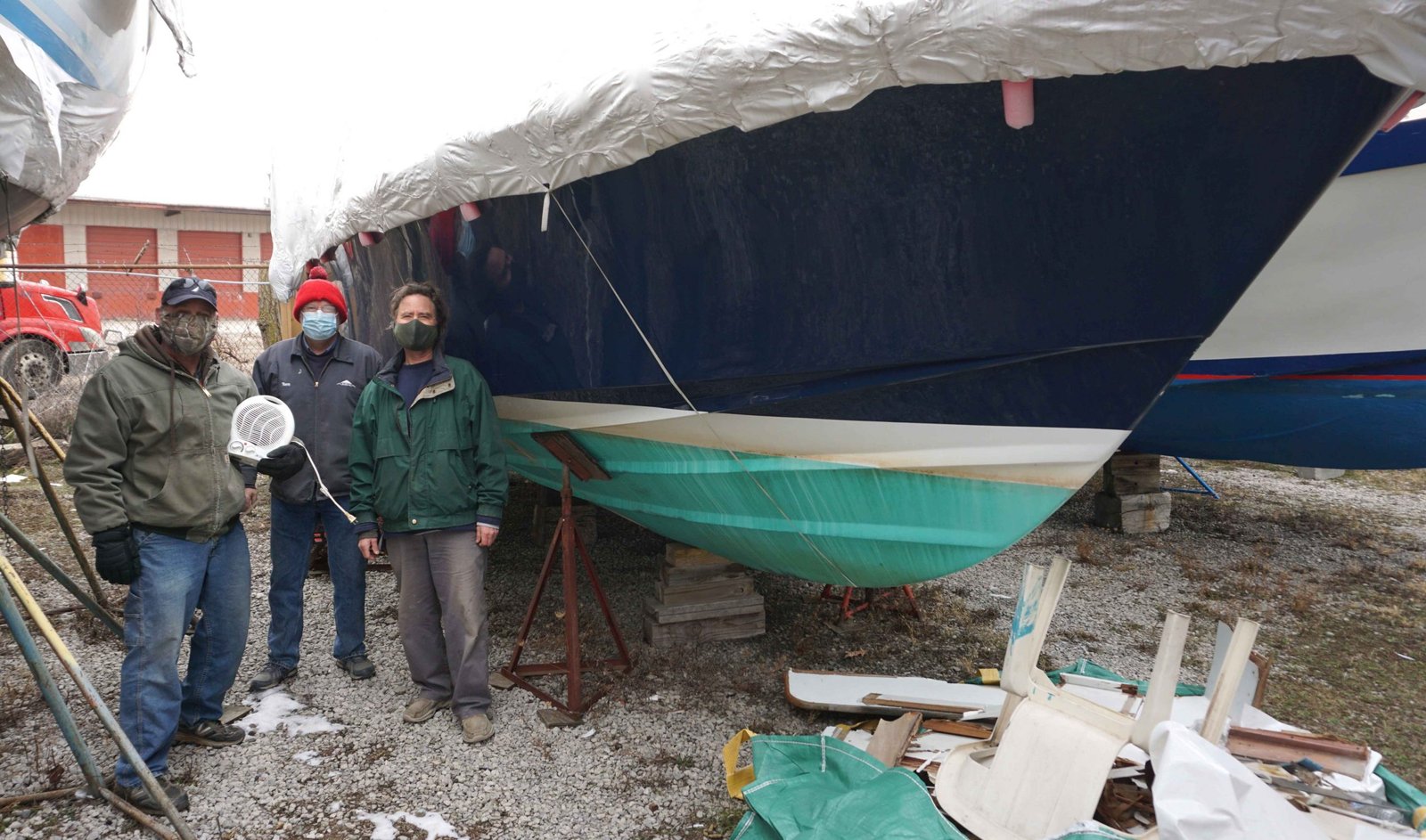 From October to June,   Al King, Tom Baugher, and Lou Brodnik spent many Monday mornings together addressing rehab chores on a Blackwatch 30.  Their goal was to make it useful as a Lake Erie research vessel and allow for wheelchair bound people to enjoy the deck.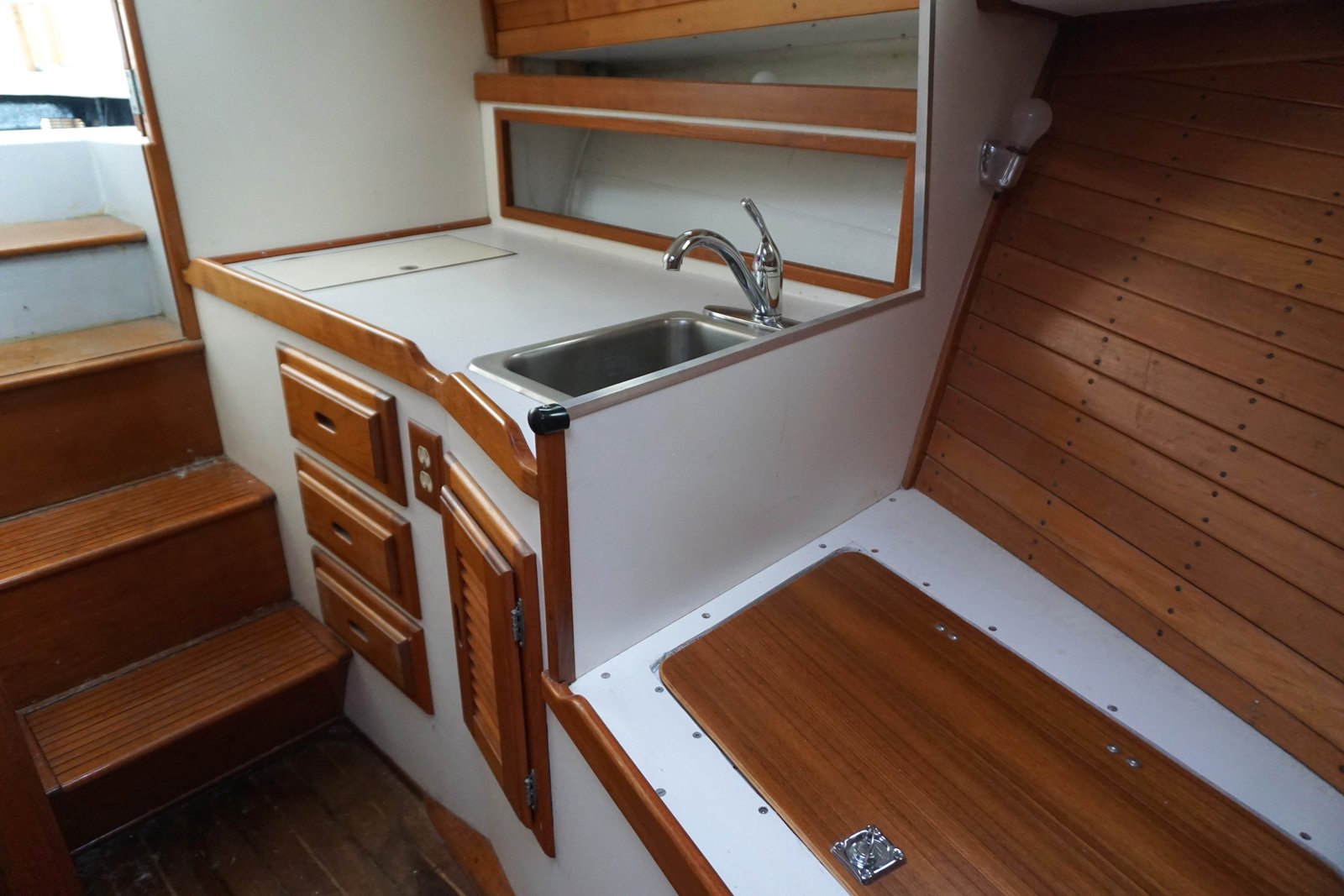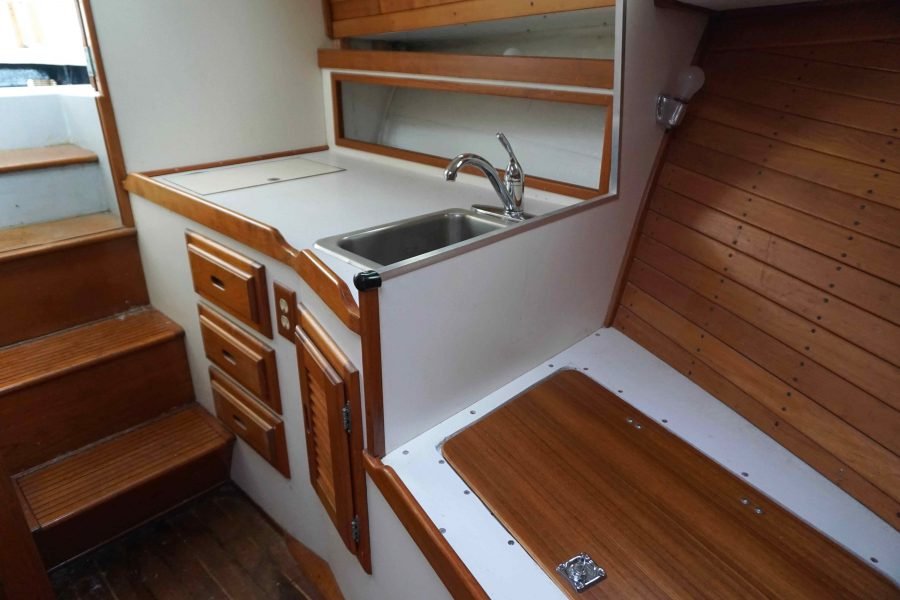 They renovated the galley area, rebuilt the deck, built an access door through the transom to the swim platform, and installed double height safety rails.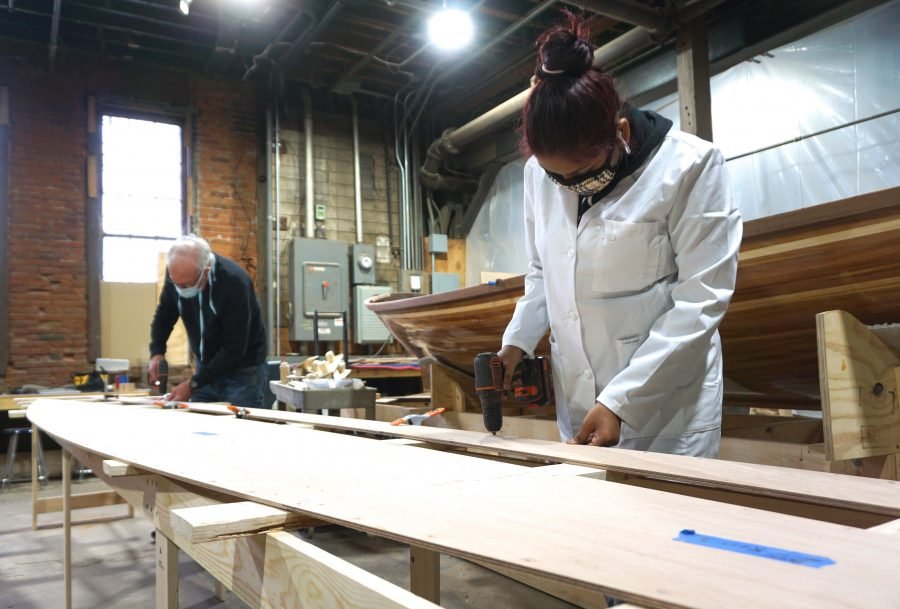 Roshanna and other students from the Davis Aerospace and Maritime High School Boatbuilding Club started work on an Angus Expedition row boat.  Jared VanWagenen supervised.
The Expedition took shape quickly.  The 4 and 6mm plywood parts were cut on the Davis school's CNC ShopBot.  Don McBride, Jared VanWagenen, and Ed Neal lead the students.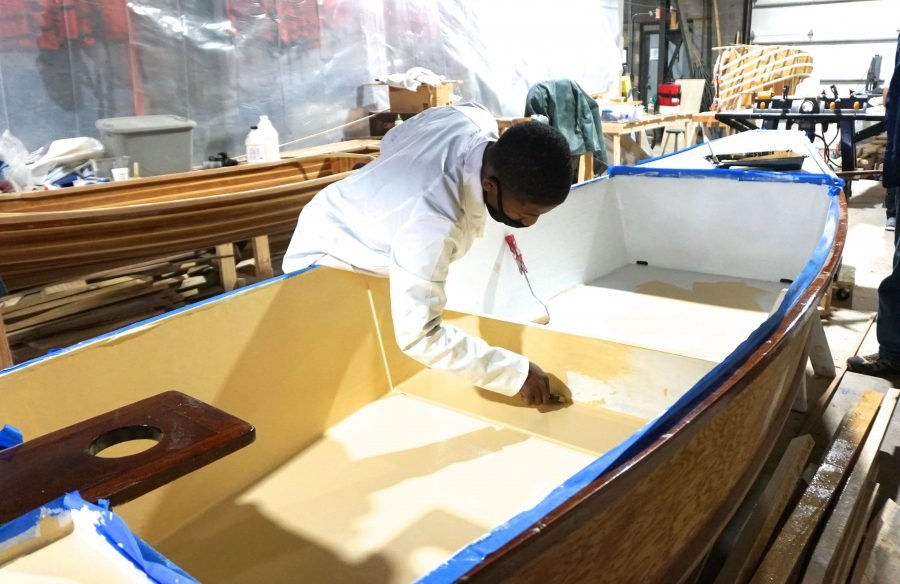 Davis student, Micah, painted the Bolger SURF decks and cockpit.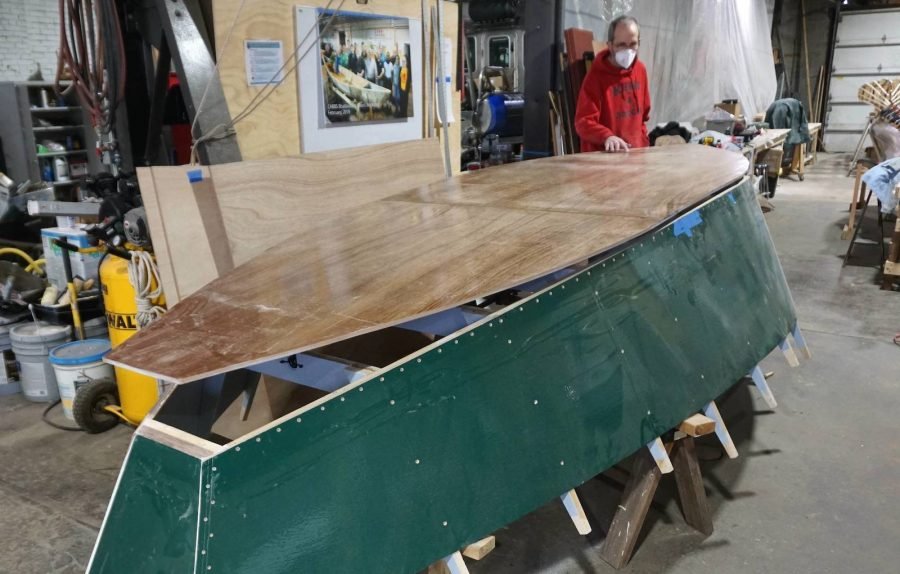 Pat Lorch screwed the bottom onto the drift boat in early spring.  The boat is scheduled for a mid-summer launch.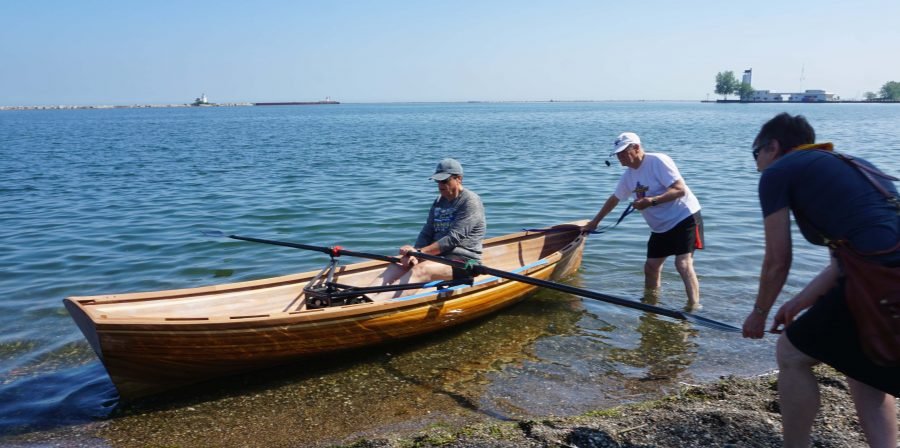 In June, Henry did an in-water test of the Cosine Wherry to determine the oarlock and sliding seat placement.
Davis student, James, helped bend the steaming hot white oak ribs into position on the Ted Moores canoe.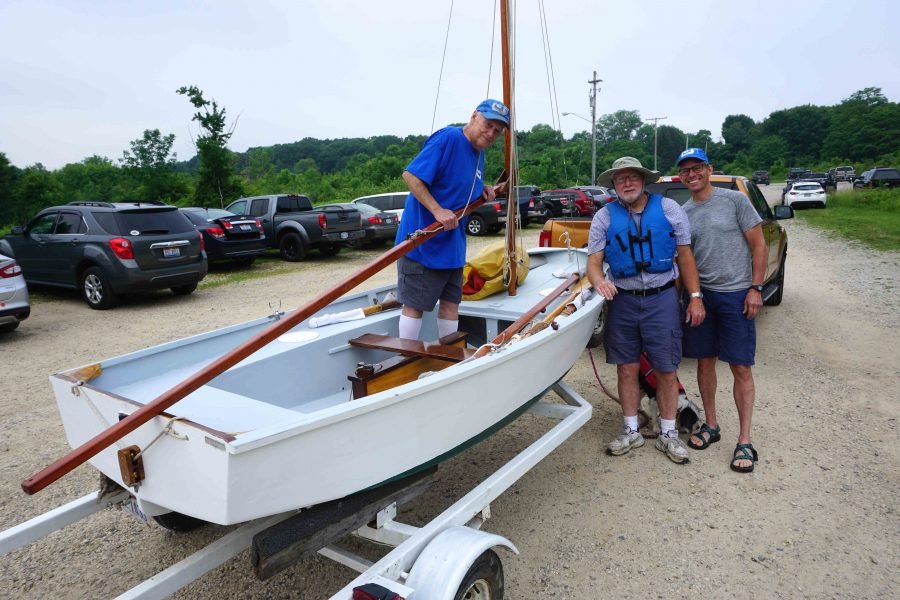 Jim Batteiger renovated a Mirror dinghy over the past year and brought it out to our June Messabout for its maiden launch.   Tom Baugher and Paul Herrgesell assisted Jim in rigging the boat.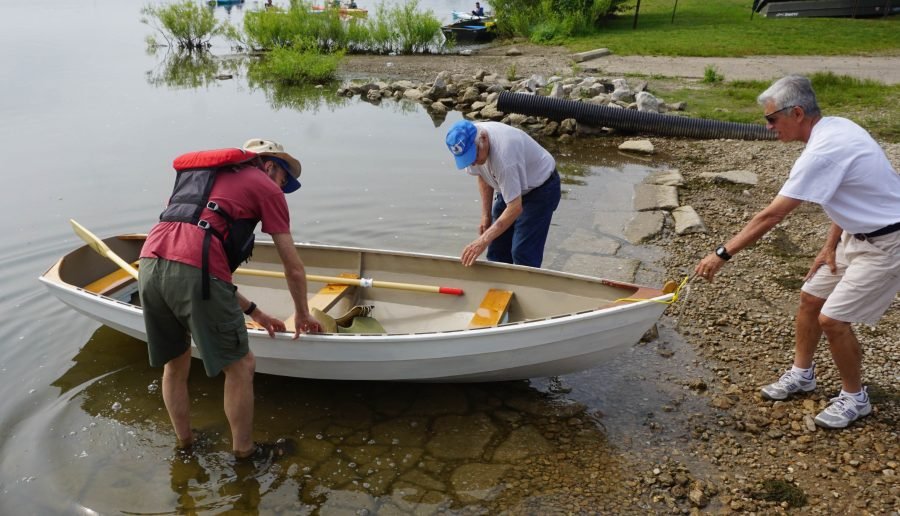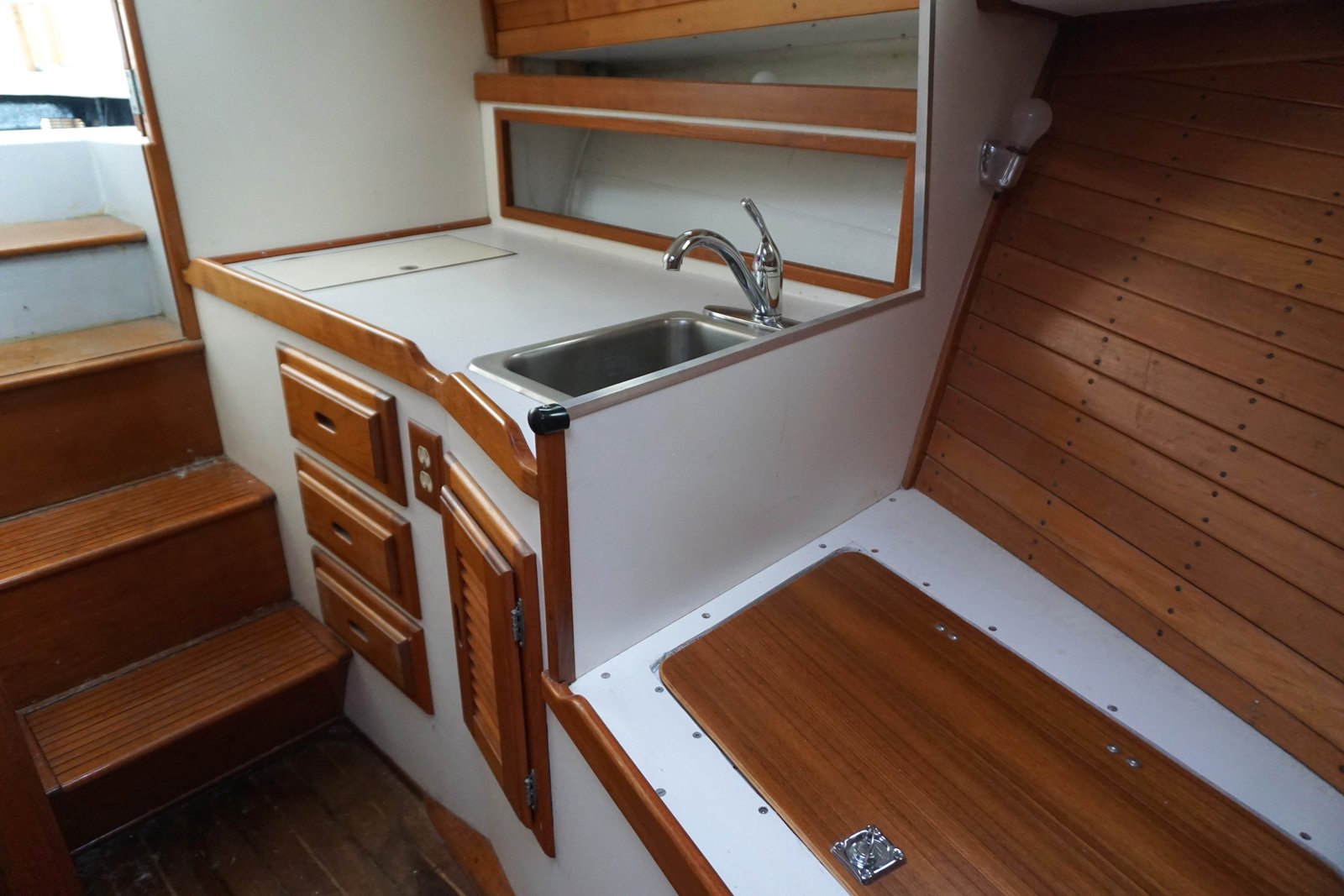 At our June Messabout, Joe Lose (c)  launched the Joel White Shellback dinghy he and Jim Batteiger built over the winter.   Pat Lorch (l) and Ron Abate (r) assist.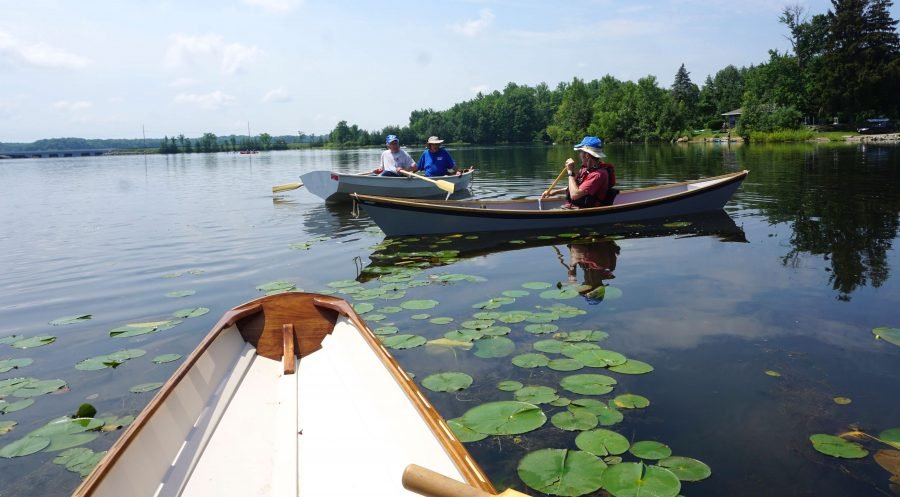 FINALLY !!!!!   Summer is here and Covid is down.  Let's get out there and mess about!