Wischmeyer Pram Nearly Ready for Launch
Over the past five months the Wischmeyer Pram took shape thanks to the efforts of a crew that included Tom Baugher, Dave Weglicki , Steve Frye, John Mikolich, Cindy Verbiak, Paul Jira,  Bill Donoho and Ed Neal.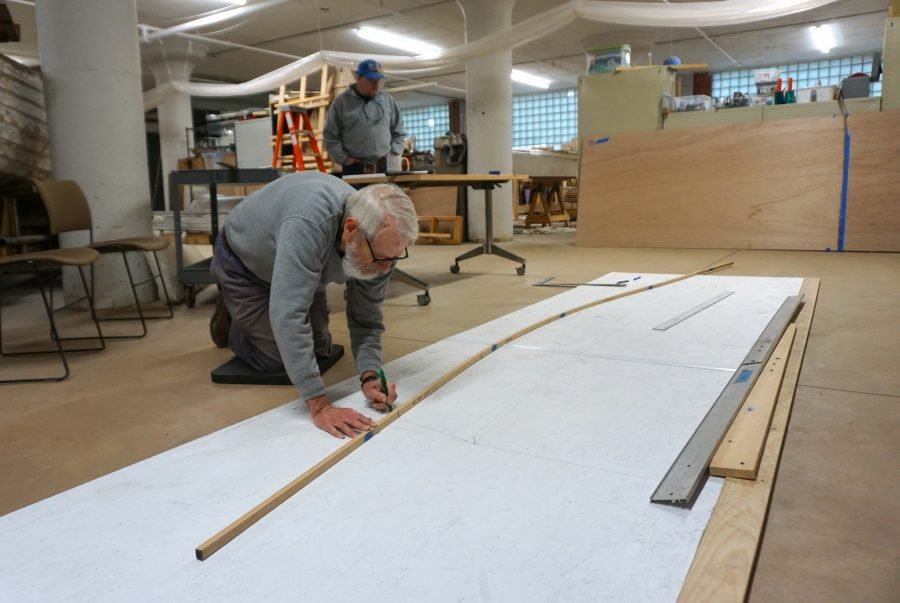 It began with lofting the boat full size from Henry Wischmeyer's 1953 single sheet drawing.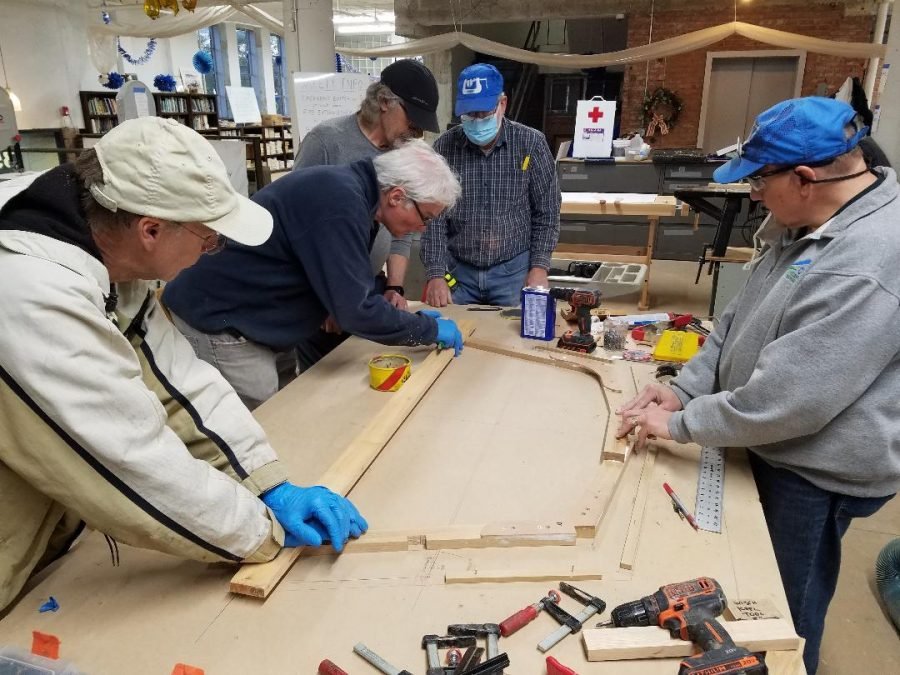 Three frames were constructed from Ohio white oak.
The frames and the meranti plywood transoms were assembled on a strongback and the chines and sheer clamps screwed in place.
The white oak keel was steamed and sprung into place.  Once dry, it was beveled to create the landing for the bottom panels of 6mm meranti  marine plywood.
Once the plywood panels were glued and screwed to the frame, the entire hull was sheathed in 6oz fiberglass cloth.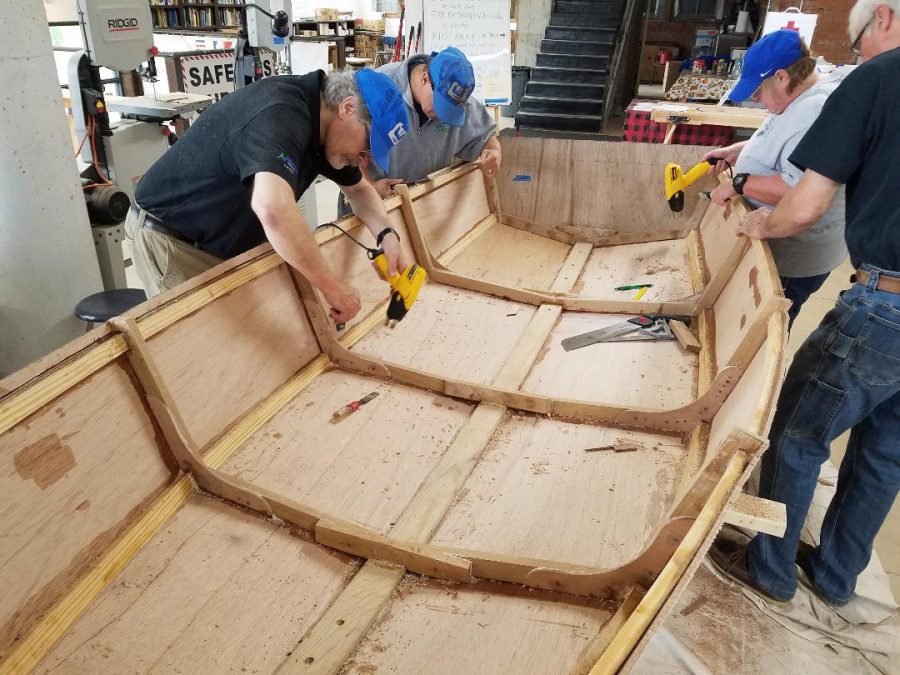 Once flipped, the frame ends and topside panels were trimmed to follow the sheer clamp.  Excess glue was heated and scraped away.  A gunwale of white oak rubrails and quarter knees strengthened the perimeter.
Floorboards were fitted to create an uncluttered bottom for easy movement in the boat.
Lots of detail scraping, sanding, and filling got the boat prepped for painting.
Painting is currently underway to get her ready for launch on Sept 27, Henry Wischmeyer's 151st  birthday!