A Recent Turnover
A twenty foot boat seems even bigger at turnover time.  Dave Spondike rustled up a crew of CABBS members and some of his ham radio club friends to help get the hull of his Phil Bolger designed Chebacco, named MEYG after his grandmother,  turned over so he can get started on the interior.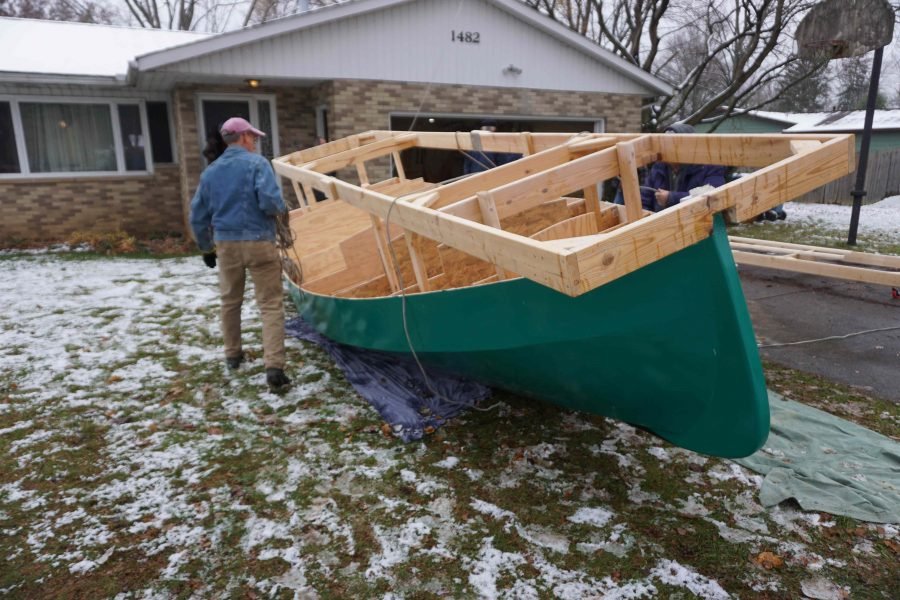 The Chebacco – after
With forethought,  tire cushions, and restraining ropes, eight or so people were able to get the boat turned with no popping or cracking sounds from the boat and only a few grunts from the crew.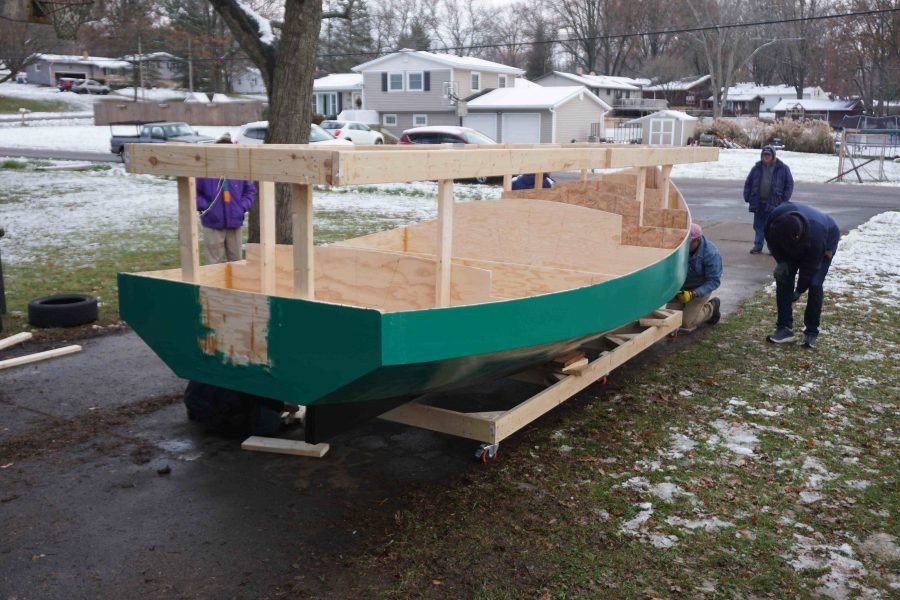 Back on the dolly and ready to roll back into the garage,  MEYG shows her capacious size.
Dave had a robust meal of pulled pork sandwiches and all the fixings to reward the crew.  For boatbuilder types it was a fun way to spend an early winter afternoon.
Most of the turning crew with the right-sde up  MEYG safely tucked away.  Builder Dave Spondike, kneeling.