Wischmeyer Pram Construction Starts
CABBS is building a 10ft. pram designed in 1953 by Bay Village resident Henry Wischmeyer.  The plans, found in the archive of the Bay Village Historical Society, will achieve a boat that will aid the Port of Cleveland in the clean-up of North Coast Harbor.  The project is funded in part by a John Gardner Fund grant from the Traditional Small Craft Association based in Mystic, Connecticut. 
Visitors are welcome to see the activity. Check out the Upcoming Events column for open-house dates and times.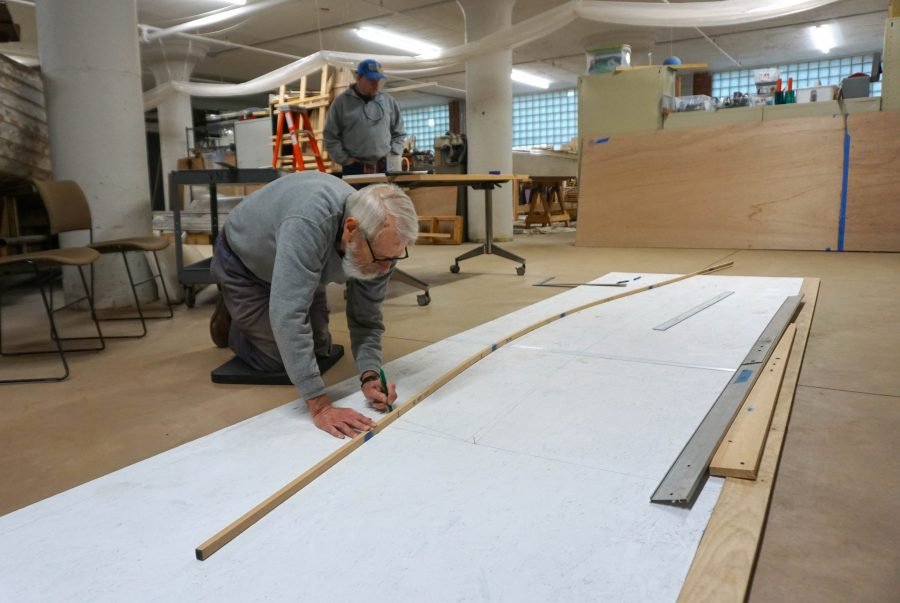 From a 70 year old drawing a boat is arising. The starting sequence had three steps.  First, lofting the boat, drawing it out full-size.  This step enables actual measurements and angles to be taken.  Second, creating a builder's model showing the boat construction.  This step greatly aids in communicating with the crew and visualizing the boat's frame.  Third, authoring a construction matrix that details the dimensions, material, and quantity needed of each major part.  Then on to actual construction.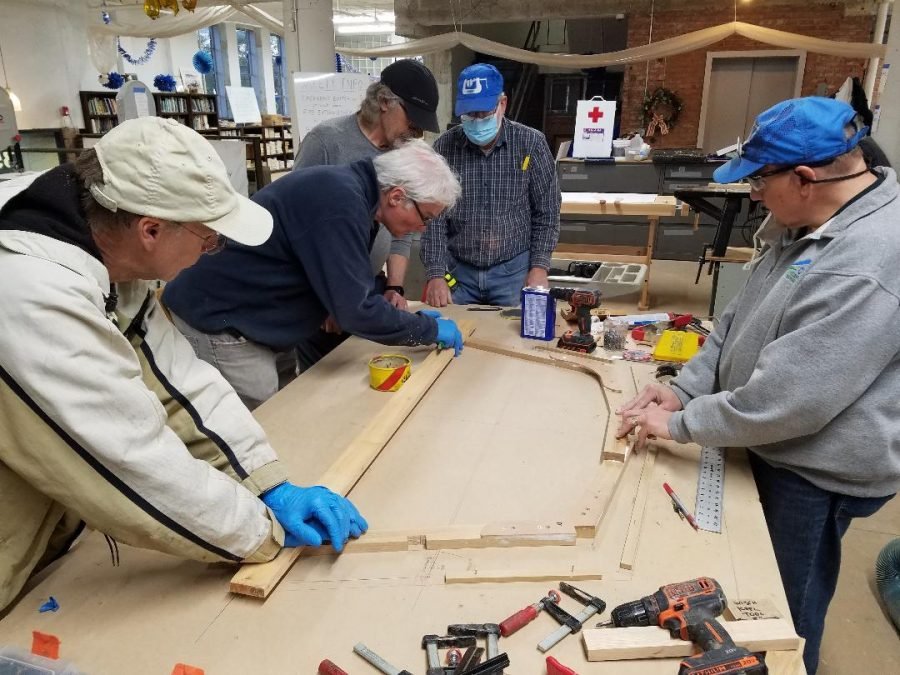 A layout board drawn from the lofting aided in assembling the three frames cut from white oak.  The two transoms were cut from 3/4″ meranti marine plywood and faced with an inner perimeter of white oak.
The three frames and two transoms are mounted to a spruce strongback.  A laser level added to the alignment.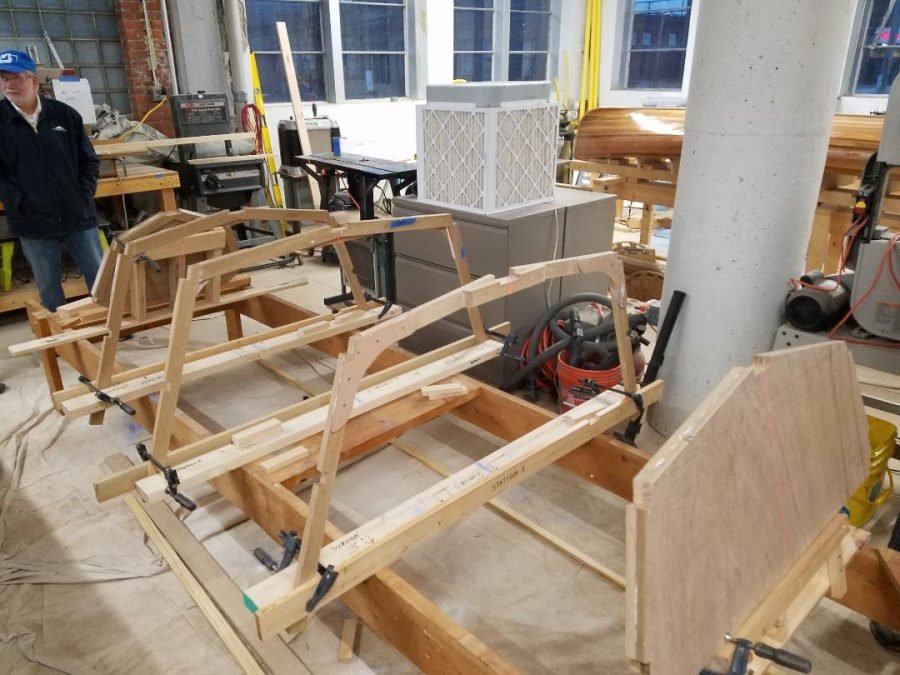 Once the three frames are firmly attached to the strongback, the keel, chines, and sheer clamp will be sprung into position to mark the bevels that need to be cut into the frames and transoms.
Onward!